Our Services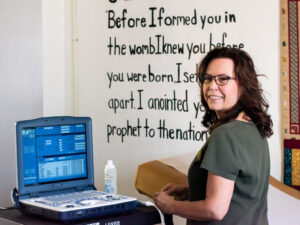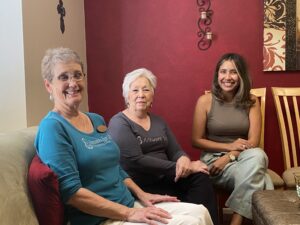 MEDICAL/PERSONAL SUPPORT -
Many of our clients are uninsured and have no resources for medical care during their pregnancy. Answers for Life provides excellent free medical care that includes pregnancy testing, ultrasounds, doctor consultations, and a prenatal clinic. In addition, our clients can take many online courses through Bright Courses. These courses help them to learn to be successful in many ways and earns them credit to use in Cindi's Closet.
EMOTIONAL SUPPORT -
Our clients are often confused, scared and uncertain about their future considering an unexpected pregnancy. At Answers for Life, our goal is to develop a trusting relationship with our clients and their families. We give them our time, a listening ear and gentle counseling so they can make the best decision for themselves and their baby. For those who have previously had an abortion, we also provide helpful post-abortive counseling. Our counselors and staff meet clients, whatever their life circumstances, in a compassionate and non-judgmental way.
SPIRITUAL SUPPORT -
A core commitment of Answers for Life is to present a Christ-centered solution to those facing an unexpected pregnancy. While we know only the Lord changes hearts, he uses vessels like us. All our volunteers look for opportunities to have spiritual conversations, present the gospel, and lead people to Jesus Christ. Our hope is to see hearts transformed and lives changed. Our prayer team knows we are in a spiritual battle every day and are praying for us and our clients. We share the love of Christ in every way, every day.