Our People

For some women, an unexpected pregnancy can so often become an unwanted pregnancy. Too often, the serious long-term effects of a woman's choice are not felt until later, when some choices are irreversible.
Answers for Life believes every woman should have the best and most complete information before making this life-changing decision. Our desire is to provide support to all individuals who walk thru the door. From the warm welcome by our receptionist to the excitement of a new-born baby, we share the love of Christ, provide medical, spiritual and material assistance so that families can make positive life choices for them and their children. We strive to build a relationship with our clients founded on love, acceptance and God's truth. Our hope is to see hearts and lives transformed by Jesus Christ and lives saved through our professional medical care.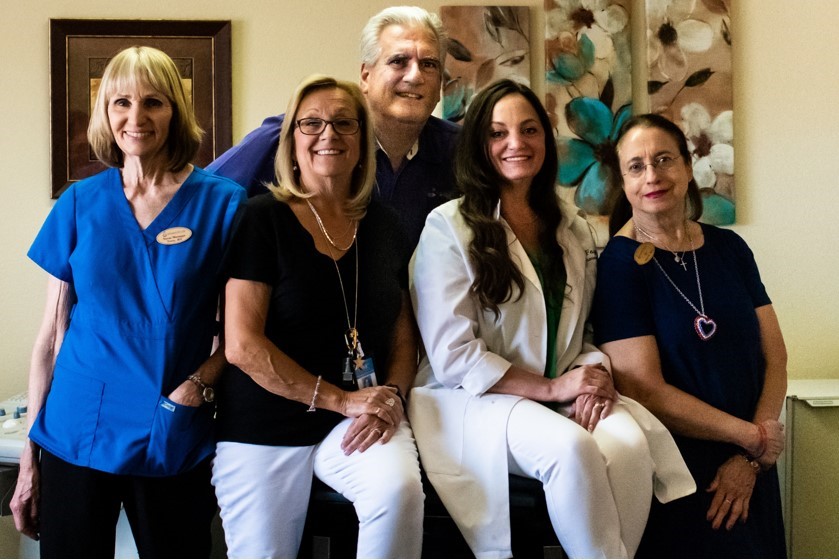 Staff
Kathy Arizmendi, LMSW, AFL Director
Isabel Oroz, Southside Director
Judy Budgick, Northwest Director
Peggy Elliott, Assistant Director
Kathy Shechter, Development Director
Kathy Edwards, Bookkeeper
Volunteer Medical Team
Dr. John Graziano, MD OBGYN, Medical Director, Clinic Physician
Dr. David Beal, DO OBGYN, Clinic Physician
Crystal Gulotta, CNM, Certified Nurse Midwife
Essie Wu, PA, Physicians Assistant/Ultrasound 
Whitney Wischki, RDN, Registered Dietician Nutritionist
Terry Ufford, RN, Clinic Director/Ultrasound
Brenda Kabel, LPN, Assistant Clinic Director
Joanie Mutnansky, RDMS, Ultrasound Director
Alice Barret, RN, Clinic Nurse
Cadence Williams, RN, Ultrasound
Everly Rens-Kirby, LPN, Clinic Nurse
Client Service Volunteers
Answers for Life operates by the faithful service of over 50 volunteers who share their gifts in a number of capacities. Besides the medical staff, we have people serving in administrative roles, others who provide pastoral care, client counseling and caring for our clients through our Life Resource Center.